Thu, 08/16/2012 - 08:59
Paris Shows in Summer

You're bored. You're culturally unfulfilled. I know, you're missing the feel of red velours under your thighs. It's the summer and traditionally the time when Paris's theatres go in to 'Sleep' mode. But do not fear: there are nevertheless some shows bravely battling on through the theatrical wasteland that is Paris during August. So if you're in need of an infusion of theatre, take a look at The Spectacle's top August shows below:
Thank goodness for the Lucernaire, is all I can say. Not only a quality theatre with a prolific output during our cooler months, this little gem also heroically stays open throughout the summer. This month it is showing:
Jean Genet's Les Bonnes. A simple and incisive production of Genet's play about two sister-maids who fantasise about killing their employer. We've all been there I'm sure.
Moliere's Les Précieuses Ridicules – a new 'rock' version of the classic play that certainly looks fun, and with a cast of 15.
The theatrical masterpiece of America's greatest living playwright, no less: Oleanna by David Mamet. An excellent production that highlights the exquisitely delicate power play between a timid student and her authoritarian teacher.
http://www.lucernaire.fr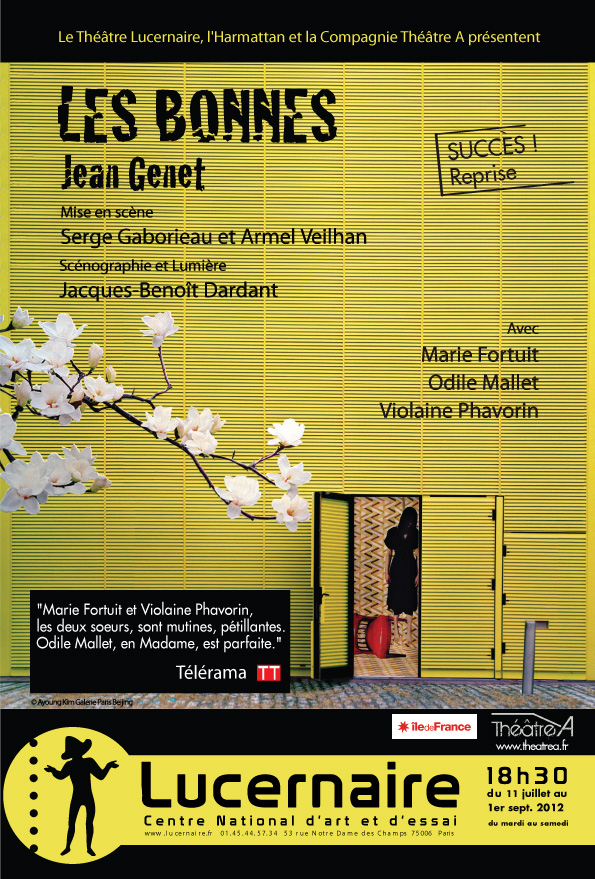 The Theatre de la Rive Gauche offers the acclaimed Monsieur Ibrahim et les Fleurs du Coran by Eric-Emmanuel Schmidt, the story of a young Muslim boy growing up in Paris who is taken under the wing of his local grocer, Monsieur Ibrahim.
http://www.theatre-rive-gauche.com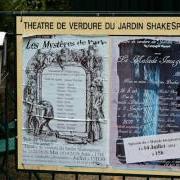 Classic plays in the great outdoors – well, the Bois du Boulogne at least. The Theatre de Verdure du Jardin Shakespeare offers for your delectation a range of Moliere, Perrault, Feydeau and of course two plays by the Bard himself.
http://jardinshakespeare.fr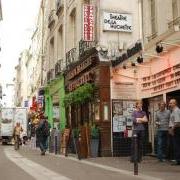 And finally, that great Paris stalwart, the Theatre de la Huchette. Not only does it continue to present three shows a night throughout the summer season, but its staying power is pretty incontestable when one learns it has been permanently in production for the last 55 years. Yes. The first two shows are a Ionesco double-bill of La Cantatrice Chauve, and then La Leçon, and the third slot presents a contemporary show which changes every few months (the theatre has actually set up a reading committee to find new plays).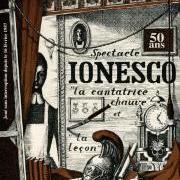 So if you feel like testing your French with some of Ionesco's inspired utter absurdity, and visiting a piece of living Parisian history at the same time, the Huchette is the place to go!
http://www.theatre-huchette.com
Comments or opinions expressed on this blog are those of the individual contributors only, and do not necessarily represent the views of FRANCE 24. The content on this blog is provided on an "as-is" basis. FRANCE 24 is not liable for any damages whatsoever arising out of the content or use of this blog.